Get link

Facebook

Twitter

Pinterest

Email

Other Apps
Introduction
The key to online marketing success is knowing what mistakes to avoid. If you want your business to grow, don't make these seven deadly mistakes! This post provides valuable advice if you are looking for new ways to grow your business fast without making big-budget sacrifices.
Mistake 1: Investing too little in paid ads
Paid advertising is a massive part of growing your business, but knowing how much you should invest in paid ads can be tricky. Many factors go into the equation when calculating your marketing budget. Still, the key is to invest in a range of channels so you can maximize return on investment (ROI). If paid advertising is a big part of your marketing strategy, it's crucial to spend on profitable marketing campaigns. Remember, if a dollar in ad spend translates into a two-dollar return in the form of revenue, you are doing reasonably well. I can bet you a fortune your potential customers are hanging out on Facebook.
Pinterest is another popular social media platform, and it's also a great place to find new customers through paid advertising. You can post pictures of your products or ask people if they want more information on the specific brands they are wearing. You've got to spend on social media if you're going to make it! Make sure your company's Facebook page is up-to-date with all the new products you're releasing. Through YouTube, you can ask Google to place your advert before a specific video to reach your competitors or a particular audience in your niche, for instance. Tech giants know these tricks all too well. They spend billions every year on marketing because they understand the importance of marketing. Put your money where your mouth is and invest in online marketing.
Understandably, not all entrepreneurs can afford paid marketing, and that's fine too because the internet enables you to use free growth strategies. That's where growth hacking techniques come into play. Growth hacking techniques are a lot more exciting and creative than paid marketing. It's not one-sided either because you can use growth hacking to promote your products or build relationships with influencers. The best part is that you can focus on creativity and not worry about the budget. If you're a bootstrapped startup, there's no need to spend money to reach your target market because you can do it independently.
Grow your business with Google AdWords: Google Adwords is a great place to start your online marketing. It helps you reach your target market. Plus, the cost per click is relatively cheap compared to other paid advertising services.
Mistake 2: Believing in "if you build it, they will come."
In the classic movie Field of Dreams, Ray, portrayed by famed Hollywood actor Kevin Costner, is told by a mysterious voice that HE, his father, would come if he built a baseball stadium. Great movie, by the way, but in the real world, believing in "if you build it, they will come" is a common mistake that most entrepreneurs make. It's natural and reasonable to think that success should come quickly if you put the right amount of time and effort into an idea or business. But building it is only half the story; getting people to come is the more significant task. You can only achieve this by using savvy online marketing to attract more customers so your business can grow. Generating interest in your business is a lifelong practice you need to embrace as an intelligent business owner.
Mistake 3: Undervaluing the power of branding
The power of branding can not be overstated. A brand is the sum of all your marketing efforts and the cornerstone to any successful business endeavor. Your online business' success rests squarely on your customers remembering your brand since customers are spoiled for choice. Underestimating the power branding or neglecting your company's brand essence is a recipe for failure. To grow your business, you need to focus on the bigger picture of your online brand to ensure that you have a positive customer experience. New companies must put their logo, call to action, offer, or website front and center to target their audience.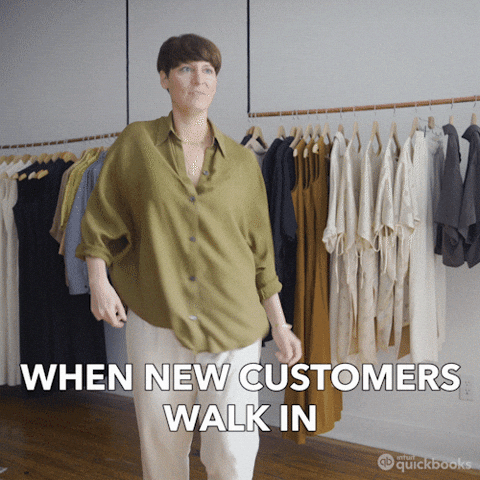 Mistake 4: Running or starting a business without identifying your ideal customer
Operating your business without first identifying your ideal customer is one of the most common mistakes entrepreneurs make. Finding, analyzing, and targeting your desired customer will help you grow faster by generating more revenue from those most likely to purchase from you. It's a proven fact that online startups also fail; this is well documented on the internet in publications like Harvard Business Review. The best online businesses focus on addressing unmet customer needs by validating customer demand before even thinking of scaling out.
Start small and expand as you go but keep your team lean and agile. Never lose focus of your target audience. A well-researched and implemented online business model has the potential of helping your business in generating multiple income streams or spin-offs, even if you don't have a product or service. Affiliate marketing is a way to promote products and services owned by others so you can earn an income online. Often times the best affiliate marketing business ideas are related to other businesses or products you have already seen in some way, shape, or form, so do a brainstorming session and write down every idea you can think of—if you'd like to use affiliate marketing in your business while you conceptualize your long-term business.
Mistake 5: Thinking online marketing is expensive
Many people believe that online marketing is expensive. Still, it is a cost-effective exercise with the potential of generating a 3x return on investment. That's, you get back three times more than what you spend. Online marketing does require you to invest some time into building a sales funnel, for instance. Still, once it's well-optimized, it can run on autopilot without taking too much of your time. Think about this for a moment: e-commerce is gaining popularity worldwide, but its growth is much faster in developed countries than in developing countries.
According to Statista, in 2020, retail e-commerce sales worldwide totaled $4.28 trillion, and by 2022, those sales will increase to $5.4 trillion. Shopping online is one of the most popular activities on the internet. The internet thus provides a lot of sales opportunities for offline and online businesses alike. Online marketing's ultimate goal is to turn prospects into raving customers and grow your company's bottom line. Of course, it is challenging if you don't have the budget for it. In that case, start with organic digital marketing strategies. Organic techniques like search engine optimization can help you generate more traffic to your website or, better yet, your product or service landing pages.
Marketing is an ongoing effort
Savvy marketers know that marketing is an ongoing effort. Today's digital marketing platforms allow for quick and immediate distribution of messages and adverts. One of the most significant advantages of digital marketing is improving it as you go—often without spending a fortune. Marketing is always about implementing a strategy, changing it according to past performance, and iterating when necessary. Marketing is the key to consistent small business growth.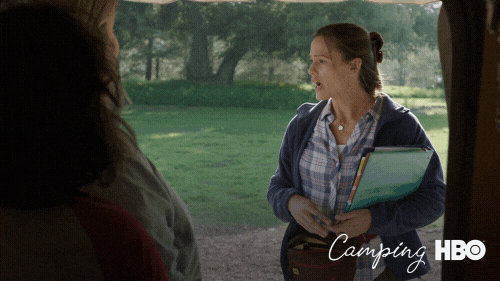 Mistake 6: Not having a social media presence
Social media is a powerful marketing tool that many small businesses ignore. More and more people are connecting with brands on social channels, and you can use these networks to grow your business in various ways. The first way is through marketing. Social media can be a great place to reach potential customers and build brand awareness no matter your industry. In 2020, according to SproutSocial, when considering Business-to-Business (B2B) advertising, 83% of marketers used social media advertising. Social media ranked second in success, 29%, behind search engine marketing which achieved 33% usage. Twitter is one of the most popular social networks among small businesses, with over 300 million users.
Mistake 7: Ignoring tried and tested word-of-mouth marketing staple
Word-of-mouth marketing is one of the most effective methods for generating new business. It's an organic approach to getting your company out there, and it can spread like wildfire if done right. But, if word-of-mouth marketing is so great, why isn't it used more often? When Tim Berners-Lee created the internet, I would imagine, he made it for word-of-mouth; gossip tabloids such as People magazine that leverage the shareability of their juicy content tend to be immensely popular with their target audience. An excellent form of word-of-mouth is a referral program that encourages and sometimes incentivizes your existing customers or followers to invite their friends in return for coveted rewards like discounts or even cash payouts. Loyalty programs can help you retain customers and get more for your buck.
Bonus: Other things you shouldn't avoid doing as an online marketer or entrepreneur
Monitoring your competitors closely
Monitoring your competitors closely is a must. To crush your competition, consider looking for what they're doing right and wrong and how you can improve upon their strengths and fix their weaknesses. As a marketer, this is your chance to see what works and how you can take advantage of that for yourself. In addition to monitoring competitors closely, it's also important not to get too comfortable in your marketing efforts. You should be regularly looking for new and innovative ways to market, such as social media marketing or SEO optimization trends; otherwise, you could get left behind by your rivals!
Focusing on the quality of your social media community rather than the number of followers or likes
The importance and usefulness of having a solid following on social media is often underestimated. It's important to remember that the number of followers you have does not determine how valuable your community is; it determines how many people are at risk for hearing your voice or your messaging. Suppose you have many followers, but they're not interested in what you post. In that case, your social media presence will be useless. On the other hand, if you have a small number of followers but are highly engaged with your content, you will be creating valuable connections for yourself. Social media is not just about the amount of time you spend on your phone or computer. It's about how you use that time to interact with your followers and create a positive, supportive environment.
Don't neglect to map your customer lifecycle and journey
Don't disregard mapping your customer lifecycle and business buyer's journey. This way, you can better understand the emotions that trigger purchases. For example, if a promotion is ending soon or a customer is about to be charged for a subscription, that might trigger the purchase. Don't underestimate the power of your brand story and how it can help boost growth!
Testing a new idea on a smaller scale first
One of the innovation challenges is that you cannot know what will work before you test it. Small businesses must invest in research and development, even on a small budget, to grow. Building or sourcing great products and services requires staying on top of trends and regularly testing new ideas.
Setting up email marketing campaigns
What is email marketing? Email marketing is the mere act of sending emails to people who have opted-in, typically through a subscribe form on your website. It's one way to build an email list of people who are interested in your brand. The goal is to keep you top-of-mind with potential customers or existing customers, so they'll come back to purchase more goods or services. You can easily set up an email marketing campaign on your own using free online tools, or you can hire a professional to do it for you. If you're trying to grow your business, email marketing is a great place to start. It's one way to build an email list of people interested in what you have to offer.
Using analytics to measure the success of your campaigns
If you are not an analytics whiz, use a free tool like Google Analytics or Clicky to measure your success. Analytics is a must for any online marketer or entrepreneur. It facilitates the process of measuring your success. It also helps you determine whether to continue with a particular marketing strategy, tweak it to make it more effective, or cut the cord altogether. Marketing analytics is the difference between success and failure.
Having an online marketing plan
This is one of the things that you should not avoid doing as an online marketer or entrepreneur. Not having a plan in place can lead to something known as "analysis paralysis." This is when you spend so much time analyzing your options that you never make a decision. Having an online marketing plan will help keep you organized, on track, and keeping your goals within reach. Albert Einstein famously said that If he had an hour to solve a problem, he'd spend 55 minutes thinking about the problem and 5 minutes thinking about solutions. It is through understanding customer needs that we can attempt to provide solutions that they would want. Planning is key to crushing your sales targets.
Using search engine optimization to drive new business positively
Search engine optimization is a significant part of online marketing. It's the process of increasing visibility in search engines by using specific, relevant keywords and phrases to rank highly for those terms with organic listings. The most important aspects of SEO are making sure your website is optimized for search engines, keywords and phrases are strategically placed throughout the site, including your body text content, links to other sites should use a keyword phrase. You should build your pages with keywords in mind. On-page SEO can help you in optimizing individual web pages for search engines.
Having a content strategy to reach more customers
As a marketing entrepreneur, you should have a content strategy before working on your marketing plan. If you don't, your company is missing out on the opportunity to reach more customers through content marketing. If you don't know what it is, article marketing (also known as guest posting) is when someone writes an article about a topic they are knowledgeable or passionate about and then gets published on a site with a similar audience. When the article is published, they usually share it on their social media channels and even link to an opt-in page to capture new leads.
Taking a break from it all
As an entrepreneur, it's easy to lose sight of life's joys and wanting to be human. Squeeze in plenty of playtime in your world domination plan. Running a lifestyle business is the best way to live out your days with the freedom to make your own rules.
Using a Content Management System
Content Management Systems, or CMSs for short, are a critical component in your online marketing toolkit. They enable you to set up and manage websites or blogs without knowing how to code or write code. In this way, they provide a significant advantage to those who want to make their site or blog without learning how. But CMSs like WordPress do offer more than just convenience and ease of use. They can dramatically increase your traffic and conversions, provide better security options for your site, allow you to create a mobile version of the site without having to learn how to program websites for mobile devices, and much more. Useful, right? These advantages are why I recommend using a CMS for your website or blog today—even if you don't know how to code.
It would be best to use a CMS for your site or blog because they provide advantages to help you grow faster. Some CMS systems can also help generate an RSS feed that you can submit to Google News, which will help you rank higher in their search results. I recommend that you start your search for a CMS system by examining the three types of systems--content management, blog software, and web development. Content management systems are growing because they make it easy to publish content and reuse the text from one article in another.
Running giveaways
A giveaway is a growth-hacking technique where you offer free products or services or even cash prizes to people who enter into your contest. It's often done for companies and organizations to generate buzz about their products and services. You can do a giveaway in a variety of ways:
For example, your company may offer one free product to each person who enters.

You might make the entrants fill out a form to enter, entering them into a lottery for the prize.

You could have entrants play games of chance.
Some companies prefer to do ongoing contests with prizes that change monthly.
The more people that a follower can invite to enter your contest, the better their chance of winning. One way to increase the number of entrants is by getting in front of a large audience. For instance, you might create a video posted on YouTube or Vimeo to get in front of people looking for new content. A good giveaway can bring in thousands of fresh, engaged leads that you can convert to customers so you can grow your small business too.
Write a book, be a thought leader
Another thing you shouldn't avoid doing is writing a book. Now, this one's not for the faint of heart. This takes serious commitment and dedication—but it can pay off in a big way. Just ask Seth Godin, who wrote some of the top-selling marketing books like Purple Cow. A book can help you establish authority, expertise, and credibility in your niche. Thought leadership can benefit your business too. Any interest your book gets can lead back to your business.
Using marketing systems for initiating and developing client relationships
You're probably wondering, what does this have to do with using marketing systems for initiating and developing client relationships? Well, to get prospects' attention in the first place, it's essential to identify what marketing methods are best suited for your business. Marketing systems can help you do this by providing a framework for determining what your business needs to be successful and how you can find prospects that match those criteria.
Having multiple offers will help your business grow online
Many people who want to grow their business online have only one offer. This is a huge mistake because it will severely limit your ability to generate leads and sales. Having multiple offers, such as a free trial, a low-cost offer, or an upsell, will give you the best chance of success online.
Reducing operating costs
Cutting your operating costs is a smart way to grow your business. Your financial resources are critical for your business' long-term survival. For example, you can reduce the number of people on staff. In turn, this will save money and increase productivity because there are fewer people to coordinate. Any savings can be channeled into marketing or go into your war chest.
Boosting your customer service
Raising your customer service is a great way to get ahead of your competition and stand out. Take the time to learn what makes customers tick and how you can make their experience better than ever. A customer can be your best advocate when they have a good experience with you, so it's important to hear from them and respond accordingly. Keep this in mind as you work towards building the best customer service in your industry. Your tone should be informative and friendly but not overly cutesy.
Learning from businesses in other industries
In other industries, there are a lot of lessons to be learned from the successes and failures of others. For example, take a look at what happened when Coca-Cola introduced New Coke in the 1980s. The company thought that they could just introduce something new and people would automatically love it. They were wrong, as New Coke was a complete disaster for Coca-Cola because people didn't like it at all. People often make the same mistake when they start their businesses. They think that if their product is good, then people will automatically buy it and love them. That's not always the case, and it can lead to a lot of resource wastage.
Creating courses to share your lessons and experiences with like-minded people
If you're not creating a course and sharing your lessons and experiences with people like you, then you're missing out on a huge opportunity. Personal development is one of the fastest-growing industries. The best part is that you don't need to take out a small business loan to achieve that. Start with what you know, and start sharing your insights with others.
Google your business to see what people are saying about it
If you're an entrepreneur or marketer, it's essential to know what people say about your business. You can find out by doing a Google search for your company name and seeing what comes up. This will help you know what people are talking about, which means it's time to take action and make changes if necessary or address any issues that arise from this research. You can also use tools like Google alerts to get notified when your business is mentioned. Pay attention to what people are saying about your business. This will help you see what things need to be changed or addressed if necessary. It's also advisable to claim your Google My Business account to keep track of reviews and ensure your business' information on Google is accurate!
Building a great sales funnel
Creating a sales funnel is a compelling way for any online marketer or entrepreneur to automate their sales process. It's the only way to turn your website visitors into customers while also increasing revenue. A sales funnel is a marketing technique that makes it easier for people to buy your product. It's also one of the most effective ways to increase conversion rates and profits because you give people a clear purchase path. You can use ClickFunnels or Swipe Pages to build your sales funnels.
Providing a secure customer experience
To provide a secure customer experience, you need to have security in place. This includes using SSL certificates and ensuring data transmitted through your website or sales funnel is protected with strong encryption for customers' convenience. Most modern website or funnel hosting platforms will provide this security automatically. Still, if yours doesn't, you'll need to invest in other solutions like a Virtual Private Server (VPS) if you have a technical person on your team.
Top frequently asked questions about growing your business online
What are the four types of growth strategies?
The four types of growth strategies are:
Increasing what you already have to grow—for example, increasing the number of users on your website or app over time. This strategy is sometimes called scaling.

Making what you already have better to grow. For example, improving the way your product works or updating it with new features over time.

Finding something that is not in the market and growing that. This is called filling a gap or niche.

Entering into an adjacent market where you don't yet have expertise.
How can I speed up my business growth?
There are many ways to speed up your business expansion, but the most effective is to focus on one thing at a time. It's important not to spread yourself too thin, so be sure to delegate and prioritize to make the most progress. Reduce the time spent on mundane tasks, like social media scheduling, by automating them so you can focus on high-value work. Leverage the pumpkin plan—a simple strategy to grow a great business in any field. The pumpkin plan is a step-by-step process to grow your business gradually while making sure you have clear goals in front of you.
How can I grow my small business with marketing?
Growing your small business with marketing can be difficult. Most entrepreneurs' most common mistake is that they try to do too much at once or jump into an expensive strategy that doesn't work for their business. A marketing strategy is a plan for how you will communicate your message and reach customers throughout the customer lifecycle—from prospecting to acquisition, engagement, and retention. Your strategy must align with your overall company goals and objectives. It's also essential to have a budget in mind before starting—know the cost of executing your strategy. You should have an actual plan to grow your business and not just do what feels right.
How to use social media to grow your business
Social media is a powerful tool for business growth. To grow your company's social presence, you need to have content that people will want to engage with and share on their networks. You can also engage your customers with questions and polls to keep them coming back.
How to grow your business on Instagram
Instagram is a vast social media platform that has the potential to increase your sales. Posting photos of what you are selling, for instance, is a great way to get people interested in your product. You should also post photos of other things related to what you sell, such as lifestyle shots or spotlighting team members.
How to grow Instagram followers for business
When you post on Instagram, your posts can be seen by your followers and their followers too. That's right, not just the people you follow! To grow Instagram following for business, start posting images that are visually appealing to your target audience. A great place to find inspiration is by looking at your competitors' or someone in your niche's posts on Instagram and noting what they post and when they post. Instagram is a vanity game so make sure to use hashtags in your posts.
How to grow an eCommerce business
What is the best way to grow an eCommerce business? First and foremost, you need to make sure your products are top quality. This will help create a customer base that trusts your brand and will become repeat customers. You also need to constantly reach out to your customers, ensuring they are satisfied with the products or services you offer. Making sure your products are top quality and that your customers are happy will help you grow your e-commerce business.
How to grow a service-based business
There may be a few other things to consider when growing your online presence in the service industry. Some things that you need to consider may include:
Setting transparent pricing and service levels.

Making sure you have a call to action button on your site, which will prompt visitors to take the next step in their customer journey.

Setting up an email list to keep in touch with your audience.

And finally, the most important thing is making sure you have a solid social media presence, including Facebook, Twitter, and LinkedIn.
How to grow your business with digital marketing
If you're not using your website to generate leads, then you're missing out on a huge opportunity. Your site is the perfect place to get in front of potential customers and convert them into leads! You can do this by including a call-to-action on your site, such as "Buy Now" or "Contact Us." You should also have the information that prospects need to contact you. Let them know your phone number, email address, and hours of operation so they can connect with you!
How to grow a startup business
People often ask what the best way to grow their business online is. This can be a difficult question to answer, but there are some answers that you should consider before jumping in headfirst. The first thing you should do is identify your target audience. This will help determine what content you need to create and place on the web for maximum exposure. Secondly, you need to have a marketing strategy in mind before you start creating content. This can be anything from search engine optimization, social media advertising, email marketing, or using blogs. As the old saying goes, "fortune favors the bold." You should get out there and start marketing your business online.
How to grow social media followers for business
Social media can be a great way to grow your business. This is because it allows you to connect with customers and other companies in the industry, share content that will help them learn more about your company, and build relationships with them. You need to keep in mind a few things when using social media for your business, though. They include:
You should share content that will help your customers learn more about your company.

You should try to interact with other businesses in the industry so you can build relationships and work together for mutual success.

You should avoid spamming people with excessive marketing messages.

You need to establish your presence on social media platforms by setting up accounts and managing them regularly.

You shouldn't only focus on one social media platform.

You should make your content easy to find by using tags, categories, and descriptions to help people find it when they search.
How to grow your LinkedIn business page
How do I grow my LinkedIn business page?
Join a group or company on LinkedIn. This will allow you to post updates about your own company without being an admin of the group.

Connect with other professionals on LinkedIn to network and share information. You can also use the site as a CRM for your company by adding contacts from past jobs or clients you have worked with.

Share your company's blog posts on LinkedIn by clicking the "share" button under a post or adding it to a group you have joined.
Conclusion
This post covered the seven deadly online marketing mistakes you should avoid when growing your business. It also shared ways to help you grow your business online. Hopefully, this article has given you some insights into making the most out of your digital strategy.
Get the Google Chrome extension for curated videos to grow your business
GrowYourBusiness: Online Marketing Checklist is a Google Chrome extension that consists of video content from experts in the field to help you track and implement high-value strategies for your business.
Buy Online Business Success Secrets: Online Marketing book
If you found this content helpful, consider buying Online Business Success Secrets: Online Marketing. Online Business Success Secrets: Online Marketing is a book that reveals amazing business secrets that some of the top online marketers use to grow their businesses.
Disclosure: This content may contain affiliate links. If you click a link and purchase a product or pay for a service, I may receive a commission at no additional cost to you. However, please rest assured that I only recommend products and services that I've used personally and love!
See my terms of use for details.
Get link

Facebook

Twitter

Pinterest

Email

Other Apps